Last year, inspired by Adam Simpson's 11 from 11 post, I wrote about posts from other blogs that I wish I had written. This year, I want to show a mixture that I've loved and gone back to over the last year. Each helped me reflect and learn more about myself and my teaching.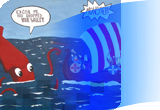 Literally following instructions – We pat each other on the back when it's deserved, but also when it's not, and though this accomplishes what it sets out to–we feel good about ourselves–it also breeds mediocrity. (Seburn) I feel like we're sometimes a little too supportive of each other, aiming to not even be constructively critical. And this made me wonder if we are too forgiving of our students mistakes too, not pushing them enough.
A matter of confidence – The bottom line, of course, is this: indifference is the greatest enemy of learning. (Mauchline) Fiona's post on how emotional response is connected to learning awakened this maxim for me, which so many share when considering their own language learning experiences. The truth is our students need some sort of reason to care to learn and they'll learn.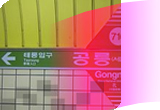 My language learning experience  – I was like a toddler, unable to recognise any words on signs, understand what the 'grown-ups' were talking about, or say what I wanted to the general public. (Seburn) Brad Patterson's challenge on language learning gave me opportunity to consider how I tried to make sense of a completely foreign language: Korean; and here, you get to try out my deciphering process too.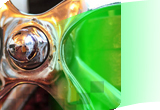 If I could split myself into two, I would. – My experience of the conference was an emotional one, sparked by the people I met and the dialogues we had. I felt as though I belonged. (Beale) Adam's post on his experiences with our PLN at IATEFL reconfirmed my resolve to make it to TESOL France Colloquium, despite all costs being mine. Like him and many others, I would nearly mimic this experience to a tee.
I am my students – Like any learning experience you put effort into, much of the crooks and crannies about yourself comes to light to be acknowledged and learnt from or denied and ignored. (Seburn) Studying for my MA these past 18 months has humbled me and given me a new appreciation for the discovery, the struggle and the skill-building that frustrates my students as they study with me.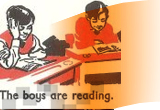 P is for postmodern method – Predicated on a unitary view of language and of learning, the coursebook/syllabus is enlisted with the task of bulldozing a path through the diversity, spontaneity, unpredictability and general messiness of the classroom jungle. (Thornbury) This almost says it all. Scott's way with words and analogy spoke to me like no other post ever. And the message is spot on too.
Referring to loved ones who've passed – I wish [my gramma] were still with us. I still want to talk about her like she exists. (Seburn) I didn't know then that I'd say the same 6 months later about my beloved puppy, Rocco…:( And left to their own translations, our students can unintentionally come out with awkward and sometimes hurtful comments when trying to be consoling.  They need to know how to do it appropriately.
The significance of plot without conflict – A plot without conflict is considered dull; some even go so far as to call it impossible … Yet, is there any truth to this belief? (Still Eating Oranges) Unrelated to ELT, this post enlightened me. Do we associate everything with a conflict that needs resolving? Do our students associate meaning differently? I still believe a post relating this to ELT is coming.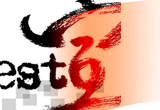 Me manifesto – What you'll get … is obviously an almost choose-your-own-adventure story, [and] many other manifestos to reflect on, helping you build your own. (Seburn) My first post this year, for Shelly Sanchez Terrell's 30 Goals Challenge for 2012, showcased practical ways for using Soundcloud, a tool I recommended repeated in 2011, with students. So many participated. I loved it.
Dr. Jekyll and Mr. Hyde: Changing Personality in a Second Language – It makes whatever I have to say easier to say probably because it seems to lift a barrier that might exist in my native language. (Senturk) Hakan's post here speaks about the changes in personality one can (in)voluntarily undergo when speaking in L2. It happens for me. Do we recognize how our students communicate in English may not accurately reflect who they are?
Considerations of the LGBTQ in ELT materials – If you're still using a book with a unit on whether it's ok to be gay or not as a platform for debate about the topic, it's time to abandon it. (Seburn) More than by any other post, I feel proud to have started a discussion, no matter how hard it became. It starts with our own awareness and then an evaluation on where to go from there.
The white elephant in the room: Extensive reading in ELT/EAP – [W]hile extensive reading is acknowledged as important it is often sidelined or seen as the element of reading instruction that can be left for home and checked for homework. (Turner) Sharon's look at and suggestions for extensive reading gives me the motivation to work harder at taking this back to a place that I can best guide my students: the classroom.
Of course, this does not minimise the hundreds of other posts from blogs I love, so don't think it does. Check out my Blogroll for an amazing number of reading pleasures, great for the holidays.