July 11 has a very special meaning for me.  It's a day with happy memories, but also more recently, nostalgia.  With these feelings comes a curious language moment and more than likely a cousin to one of the PARSNIPs. More broadly, this post perhaps contains a social commentary on an often uncomfortable but common part of life.  How do we talk about and refer to family no longer with us? Let me lead by example.
The awkward linguistic transition that occurs once a loved one passes has always fascinated me.  Isn't it odd that we often walk on eggshells when talking about loved ones who have passed away in order to avoid causing a tearful reaction.  Isn't the sudden exclusion of the departed from daily conversation also upsetting?  How about the fact that birthdays and other special events important to the deceased  suddenly get wiped from our calendars? Beyond this, there's that emotionally difficult movement from present to past tense description of that person.
Instead of speaking directly with family, some choose meaningful alternatives.  For me, on their wedding anniversary or his birthday, I made sure I called Gramma after Grampa died just to talk.  She knew why I called even though he was not our topic of conversation. But sometimes I wish I had overcome this cultural (?) discomfort and talked about him, not as though he was still here, but as though he still existed.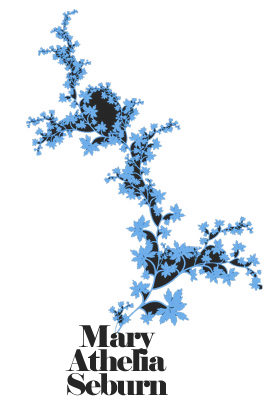 Gramma herself would have been 96 today.  She passed away more than three years ago now, but that doesn't decrease the amount that I think about her ever-welcoming hugs, her genuine happiness to see me, and many of the little things we'd do together, especially when I was a kid.
Gramma and Grampa went to St. Petersburg, Florida every fall and came back every spring from the early 80s to the mid 90s. I missed them so much during that time. I used to write them letters almost on a weekly basis. What 8-year-old has enough to write about, so I used to make up stories, draw pictures or pretend I was a teacher.  I'd create music or spelling lessons for my grandmother-student, to fill up the envelope.
Gramma would diligently write back and always make me feel like whatever I'd written, she'd given top priority. She'd comment on my stories, praise my drawings and complete the lessons I'd assigned her. She always made me feel like I had her undevoted attention, even if she was 1000 miles away.
Right until the end, at 92, Gramma made me feel loved more than any other person in the world.  She was caring, generous, loved children immensely, and made unmatched peanut butter cookies.  Whenever something good happens in my life, hers is one telephone number I inherently think of calling, so I can hear her perpetually excited reaction.  I wish she were still with us. I still want to talk about her like she exists.
This isn't written aiming for empathetic comments or cheerful pats on the back. I also hope that by highlighting linguistic conventions for this context, no one feels the sentiment isn't sincere. Instead, I hope that tributes and memories of loved ones aren't seen as something uncomfortable to discuss with anyone.  And for our students, let's encourage discussion and help them with contextualised language use appropriate for these discussions.