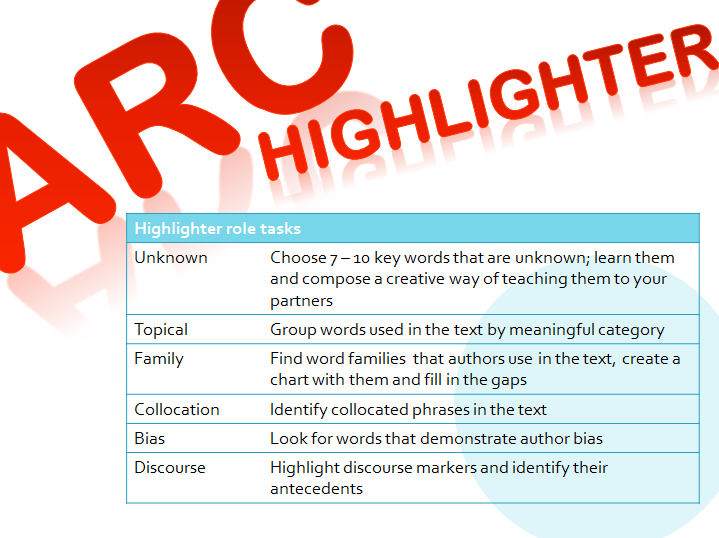 Yes, I was supposed to present my three-minutes this morning at the #TeachMeet International, but because of technical difficulties in logging in, I decided to go back to bed instead of fooling around with it any longer. I promised to record my presentation on The Highlighter Role of Academic Reading Circles (ARC) in lieu.  Here we are (though I doubt I squished it into 3 minutes).
Other ARC posts:

Collocations sites referred to:
Post Facebook comments here.
If you're interested in sharing this, please do.