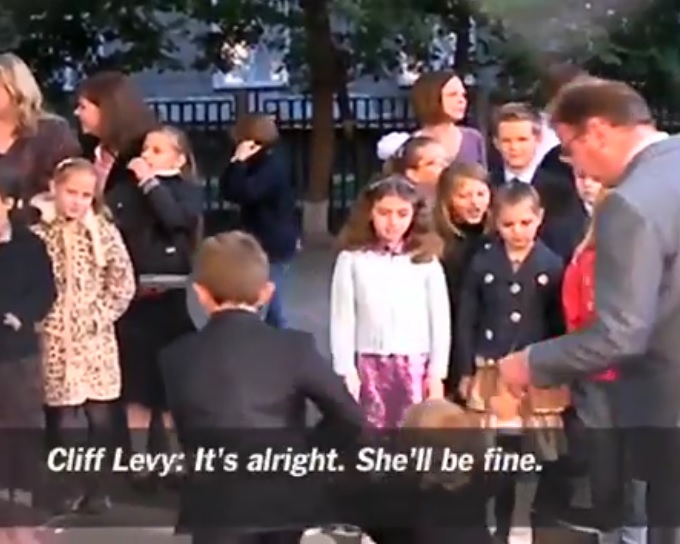 The comment above from a dad about his daughter speaks volumes.
For two years, I have been holding on to this story from The New York Times in my vault of possible blog posts. For many language teachers including myself, it is a riveting glimpse into a language learning experience opposite in perspective to how we experience it as teachers in the classroom.
Clifford Levy, a journalist for The New York Times and his wife, Julie Dressner, a filmmaker and contributor to The New York Times blog, moved from New York to Moscow, Russia for work. Big deal, you say. To whom it was a big deal was their three Russian-less children, Danya (10), Arden (8) and Emmett (4). This story showcases their experiences in not only adapting to a Russian philosophy of education, but also being educated completely in a foreign language during their formative years.
For me, it is extremely insightful into a language learner's experience. Many of the comments the kids make demonstrate their experience in a way I rarely hear from students themselves.
Maybe now you can add to my inspiration.
I have been meaning to write a post about this story for a very long time, but have waivered back and forth between what way to do so in its one post. So it occurred to me today to crowd-source different types of posts about this from the PLN. Without being too pushy with a blog challenge, if you are as inspired by this story as I am, see where it takes you in a blog post (or comment here). Some types of posts that have been swirling around in my head for two years (and may finally manifest themselves over the summer) include:
Commentary about the content

A project for students to do

An activity to do with students

A language point about a particular section of the video
Looking forward to reading your ideas, activities and lessons. /fingers crossed/
Related readings:
Dressner, J. (2011) "Z is the First Letter of the Alphabet". The 6th Floor, The New York Times [online: http://nyti.ms/11kzuTU]
Levy, C. (2011) "My Family's Experiment in Extreme Schooling". The New York Times [online: http://nyti.ms/qaVywU]