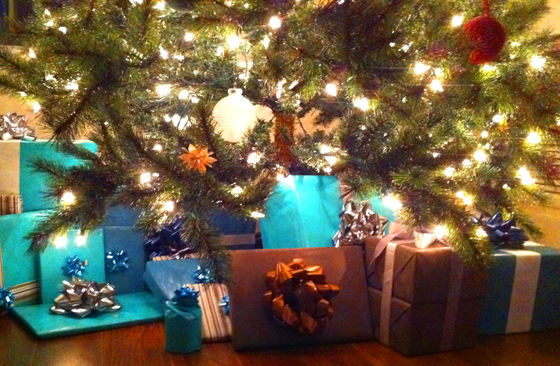 It's the Christmas…/cough/…holiday season and with it come the wish lists full of toys, games, clothes and gadgets. Although many of the gifts under this tree contain those things, none of them contain the more abstract wishes I have for English language teachers everywhere. 

More often than not, our contracts are temporary (union limited or seasonal). Unless you've chosen to freelance (and that affords a definite freedom), those of us that seek positions that offer full-time contracts should be able to get them. Personally, I want to know where my paycheque will come from during the months my academic program doesn't run.  This lack of security brings about the next few wishes.

I'm not suggesting we be given the royal jewels or even more than the average teacher has, but health benefits, pension and paid sick leave comparable to the rest of the education industry.  That seems fair to me.

The director's abilities and attitudes make a significant difference in both the environment and mentality of the school. One who is pure business, preoccupied with cost-cutting and lacking in any education background is often the reality. Imagine the opposite. This opposite can positively affect so many parts of the teacher's life (PD, decision-making, observation and feedback, etc.).

We've had our fair share of online professional development this year, but I'm sure I speak for everyone when I say it would be nice to get paid to go. Professional development benefits everyone (teachers > students > schools) so the financial encouragement from our schools to attend (time off with salary, registration fees, help with travel costs) would be encouraging.

Unplugged is super and all, but I'm sure almost every teacher looks to a book or a computer with wifi for ideas from time to time.  These resources should be available as needed or desired.  Smart classrooms for all!

It makes a big difference when you have a staff room and a supportive, sharing staff to fill it. I've never related to teachers who are possessive over their materials and suspicious of those that want to work on and develop lessons together. Teaching is a communal effort. And it's not just teachers; bridging the divide between the teaching and administrative staff can only benefit decision-making and transparency.
There's probably more, but I don't want to appear greedy.  I hope the powers-that-be in all areas of our industry give these wishes some thought and maybe by next Christmas, we'll get the ones we're missing under the tree.
Merry Christmas and happy holidays to all of you teachers!