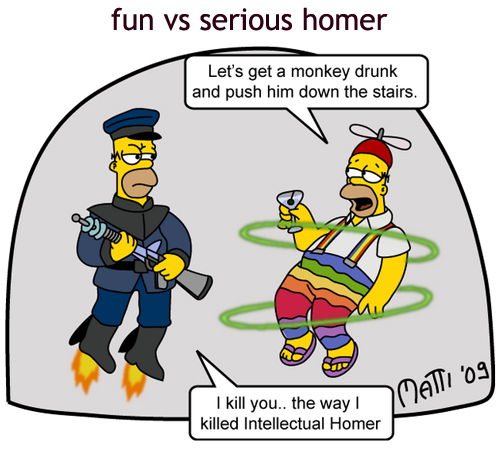 During the last #EAPchat, we talked about the difference between general ESL/EFL and EAP in terms of seriousness and credibility at large. You can see the transcript here. If asked, how would you answer this question: Out of general English and EAP, which is more serious?
[colorvote id="1″ style="wpcvp-poll"]
Edit: By "serious" I refer to the tone of the  classroom, the type of instruction and  expectations of those enrolled. I don't mean as a profession.
I'd have to go with EAP.  No, it's not because that's the context I teach in or that I work at a university.  It's because over the 15 some odd years I've been teaching, the last three in EAP involved the most complicated intricacies of context-dependent language, the biggest ratio of academic content to edutainment, and the highest stakes for students enrolled.  Yes, that's my experience.
Defining general English and EAP
What may need defining here though is my definition of "general English" and "EAP".  The general English programs I include here are the ones abroad that native speakers travel to and are employed by private language schools; their students often register for 45-90 min classes everyday before or after work. Levels are linear where students progress usually by default. It's what's commonly refered to as "visa schools" here: young adult international students come to Canada to stay for shorter durations, attending grammar-based or integrated skills classes each day, sometimes with electives like Survival English or Film English.  The learning curve is quick and steep, particularly at lower levels. In both cases, student motivation for language learning often comes second to either vacation or work.  It rarely contributes directly to future schooling or promotions.
Is this all general English is? No, of course not.  I leave out one particular context I have little experience with: settlement (or LINC here) language instruction for newcomers.  I imagine that if it comes down to survival, language learning can be quite high stakes.  However, in a country like Canada, or more specifically a multicultural city like Toronto, one could live here a lifetime and survive quite comfortably with almost no L2 oral communication whatsoever (and many do).  Likely this is not the case for newcomers in places with little support.
With EAP, I speak primarily about learners preparing for tertiary study in an English-speaking university in an English-speaking country.  These programs focus on not only language but also academic skills needed to succeed at an undergraduate and even graduate level.  This is no easy task, even if you are a native speaker.  EAP here involves a foundation or bridging year with no levels, for example, between arrival to the university and an unsupported first year course load.  Stakes are high here: if you work hard, you succeed at your degree.  If you don't, you must look for alternative plans, deal with disappointed parents and enormous lost tuition fees.  The learning curve is arduous and slow. This combination of courseload and pressure leaves little room for entertainment during class time.  Is this everyone's EAP? No, of course not.  Some schools have a graduated level system in EAP also. Others involve concurrent discipline-specific courses.  But what everyone has in common is the academic nature of the language.
Conferences
A point was brought up during the discussion that I hadn't fully thought of before: is EAP a more widely respected topic at conferences than general ELT? I tend to think it comes down to what interests you as an attendee.  Because the annual conference I help organise is attended largely by settlement, new and unemployed teachers, EAP-based sessions aren't any more popular than listening practice with music, for example.  Having said that, trends are trends: critical thinking, an oft-regarded EAP focussed skill, was extremely popular.  And beyond this, who tends to get more funding from employers to attend conferences? I'd venture to say it's EAP teachers to the larger extent (not speaking from experience on this one though).
In the end, it may ultimately depend on learning context and the learners themselves.  So, what's next? Maybe a discussion about what fun activities are valid in EAP contexts?  Maybe a discussion about what serious situations are required by general English programs?
Please weigh in.
PS – A few people have received 404 errors when trying to comment.  Why this is, I'm not sure as it is the first time to ever happen.  You'll see I've added their comments below (so my Gravatar appears next to their names).  If this is your case, please send your comment to me through the Contact Me form that is a sideways button on the right-hand side of every page.  Best!