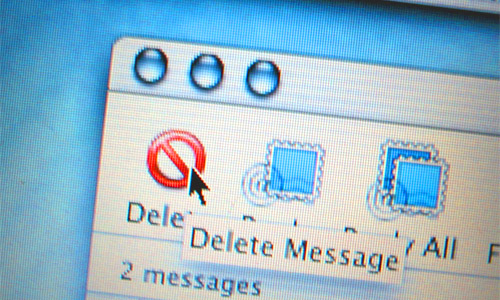 I've been vetting a concentrated amount of teaching applicants lately. Cover letters and CVs emailed to me never cease to amaze–some are truly awful. I flip flop between sympathy and fury. I desperately want to reply with suggestions and other times I want to ask if they are delusional. Neither is appropriate. Instead, based on the types of teaching positions I've posted ads for and the types of applications I've received, maybe a couple tips below will help someone seeking an ELT job (or give you reason to commiserate).
Learn about the specific teaching position you are applying for. To you, the point may be to get any teaching position you can, but not for the employer. Learn about the organisation; read about their programs; connect the position in the ad to the info you found. That's impressive on a cover letter. Employers (who aren't pressed for time) can see if you have sent the same letter to 50 job ads, especially when the name of the employer isn't changed in part of the cover letter from a previous email sent to another school.  Major faux pas! *slap* Beyond this though, it's important to realise what the employer is looking for and tailor what you say in your cover letter to that. Not all ELT positions require the same skills. One more point along these lines:  know your ELT acronyms. That helps.
Moral of the story: A generic "I want any teaching position" cover letter isn't going to work for you. It sounds like you don't really care.
Be realistic given your experience and qualifications. You are living in a dream world if you just finished your TESL training and are applying for an EAP teacher at a major university. In fact, when you suggest your 50 hours of practicum experience with beginners has equipped you with the skills needed to be successful in this position, you insult the experienced professionals who dedicate their time to this position already, not to mention the person to whom you are applying and their ability to distinguish experience from inexperience. The old adage 'it never hurts to apply' isn't true. It does when you are wildly unqualified. Aim for positions that are equivalent to or only slightly beyond your experience and qualifications.
Moral of the story: You need to start where you should start. Everyone pays their dues for experience.
Clearly emphasise the relevance of your transferable skills. I read a cover letter recently that listed a number of solid years of ELT experience and qualifications, but at the end, she stated "the reason I am most suited for this position is because I have been a journalist, a yoga instructor and numerologist."  OK, right there – you lost me and a chance at this position. Make sure it's clear why you said this.
Moral of the story: If you can't explain what you mean in something as important as a job application, it's unlikely you can do so in something as important as the classroom.
Be brief and to the point in your cover letter. Rambling on and on isn't good.  Save details about all the positions you've held for the resume itself. Reread what you've written and try to get it into a few paragraphs at most. Speak about the position you're applying for, how your experience and qualifications meet the requirements exactly and why your teaching style/philosophy suits it.
Moral of the story: Clarity, brevity and conciseness are virtues.
Use one or two fonts on your resume. It's OK to use one font/style and one regular for body consistently. More than that and it becomes very messy. Consider visual appeal, so it's easy to find information.  It doesn't have to be too fancy (in fact, that's a turn-off also), just clean and polished.  Show what is contextually appropriate. And please, no Comic Sans or Rage Italic.  Ever.
Moral of the story: Show that you're interesting and dynamic through your lessons, not your electronic first impression.
If you tailor your resume material for the position, make sure it makes sense. It's expected that you'll reword duties and titles a little to emphasise relevant experience, but make sure everything still makes sense (e.g. dates aren't out of order, jobs don't inexplicably overlap in time, your duties seem reasonable for that point in your career, etc.).  Nothing says CV-smudging like being a Head ESL Instructor as your first job while completing your undergrad in Ottawa while also traveling through Thailand.
Moral of the story: Proofread. It does every situation good. < As I say this, a bead of sweat forms on my brow, as I worry that my proofreading on this post fails me somewhere…
Quite honestly, when you get 100 applications for the same position, you look for reasons to weed people out.  Simple things like typos in an email can be easy ways to lose out on that interview opportunity, even if you are actually a great teacher. I hope a few of these suggestions might help someone out there when applying for the teaching position they really want.  For more fun job tip reading (not directly related), click here.
Do you have any other tips?