SUDDEN LOUD KNOCKING.
BANG.  BANG.  BANG.
You wake up, groggy, and in the moments before reality seeps through, you can't remember where you are or what's happening.  Bang, bang. The door? You question the authenticity of sounds you hear.  You realize that someone is knocking on your door and yelling your name, not angrily, but sternly.  You look at your clock:  4:46 am.  You know you haven't slept for long and you are alone.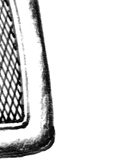 "Who is it?", you say while getting out of bed.
"It's Chief Detective Grey.  Please open your door," a muffled voice says.
You put on your robe and open the door.  Half asleep, you manage, "Can I help you?"
"A murder has taken place.  Everyone must assemble in the lounge.  Come immediately," he purports.
Visions of your circumstances quickly flood your mind.  You came to this holiday house for a weekend party to celebrate the retirement of Matthew May, multi-millionaire through software development.  You came on Friday evening, and it's now Sunday morning.  There are several people staying at the mansion to enjoy the festivities.
In the lounge…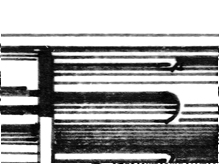 was found dead at 4:00 am this morning in his study.  He was killed by shot to the heart with this gun."  Grey shows everyone a revolver. Some guests start to cry; others gasp; many do both. "The gun was found next to the victim's body, but no fingerprints were retrieved.  It has a silencer on it, so the shots would have been quiet.  We estimate the time of death to be 2:00 AM, give or take.  The security guard found his body and called me.  I told him not to touch the body or wake anyone until I arrived.  My detectives and I will be asking you questions, so we except your full cooperation in order to bring the perpetrator to justice."
The basic facts
Matthew May, 66, recently retired multi-millionaire
Software developer, stingy with his money
Shot once using a revolver with a silencer attached
Body found in the study on the main floor
Found at 4:00 am by the security guard who is not a suspect
Everyone asleep in their rooms, alone
The guest list & public information
Mrs. Martha May – Wife of the victim, 64
Married to the victim for 40 years
The sole inheritor of the May fortune
In a wheelchair due to a riding accident 10 years earlier
Slept in the main floor bedroom across the hall from the study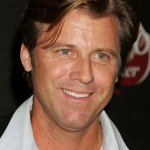 Mr. Jonathan May – Only child of the victim, 38
Lives with his parents after his divorce
Has a large debt from gambling problems before the divorce
Somewhat of a playboy since divorce
Slept in the den on the main floor, adjacent to the study
Ms. Gloria Everbeauty – Movie star, 61
Starred in many feature films during the late 60s and 70s, but career has become less involved as time goes by
Rumoured to have had an affair with the victim but never confirmed
Was good friends with Martha May before a falling-out
Slept in an upstairs bedroom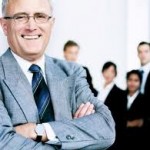 Mr. Oliver Becker – Coworker of the victim, 55
Expected successor to the victim in his software development company
Worked for the victim for 21 years as right-hand-man
Married three times
Slept in an upstairs bedroom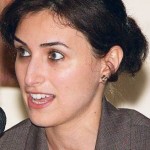 Miss Victoria Walker – Daughter of Oliver Becker, 28
Became close to the victim through her father
An Olympic shooting medalist
2 years single
Not a party-girl
Slept in an upstairs bedroom
——————————————————————-
Private information, for your eyes only!
Mrs. Martha May – Wife of the victim, 64
You confronted the victim about his rumoured affair with Gloria Everbeauty sometime around 1:00am, but you don't remember exactly.  He confessed and said that he wanted a divorce so he could be with her. You threatened him by saying that he'd regret making a fool of you.  You decided that you'd get revenge on him.  You can't remember what time you went to bed exactly, but you took a sleeping pill because you were so tense.
Mr. Jonathan May – Only child of the victim, 38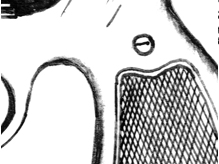 You spent most of the evening with Victoria Walker in the gallery shooting guns at a target.  You both used the victim's guns that were located at the gallery.  You heard that the victim was going to make Mr. Becker the new president of the software company.  You expected to run the company.  Target practice with Miss Walker was a way for you to let off your frustration, but it didn't help.  You took one of the guns from the gallery.  You didn't tell Miss Walker how you felt.  You argued with the victim sometime after saying goodnight to Miss Walker.  The last time you remember looking at the clock in your room, it was 2:00am.
Ms. Gloria Everbeauty – Movie star, 61
You had been having a secret love affair with the victim for nearly ten years…since shortly after his wife's accident.  You urged him to leave his wife for you many times, but without success.  After dinner, you were disgusted with how he was ignoring you and acting very loving to his wife during dinner and went to bed.  After several hours of tossing and turning, you got up and went to see him.  You don't remember what time, but it was definitely after 1:00am.
Mr. Oliver Becker – Coworker of the victim, 55
The victim told you during a conversation in the evening that he was going to surprise everyone and leave the company to his son, making him your new boss.  Everyone expected you to be the successor and you've told your family that you would be.  In addition, the humiliation of reporting to a younger man infuriates you.  You deserved to run the company!! You were very angry and vowed to make the victim know truly how angry you were.  You argued with him about it somewhere around 1:40am.
Miss Victoria Walker – Daughter of Oliver Becker, 28
You spent most of the evening with Jonathan May in the gallery shooting guns at a target.  He seemed upset about something but you don't know what.  You brought your own gun, the one you won at the Olympics with.  The victim suggested you bring it to practice in his private shooting gallery, but you didn't use it in the gallery.  As far as you know, only the victim knew you brought the gun.  After saying goodnight to Jonathan at about midnight, you went to see the victim in his study to chat.
——————————————————————-
Incriminating knowledge you know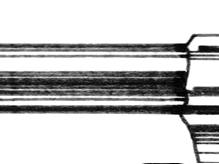 Mrs. Martha May – Wife of the victim, 64
You saw Mr. Becker just before going to bed and he looked extremely upset about something.
Mr. Jonathan May – Only child of the victim, 38
You knew the victim was planning to leave your mother for Ms. Everbeauty later in the year.  You also knew that Ms. Everbeauty didn't know this yet because your father didn't know how to tell your mother.
Ms. Gloria Everbeauty – Movie star, 61
The victim told you that he'd invited Miss Walker to bring her Olympic winning revolver to the house to practice with at the gallery.  You were also suspicious that the victim was attracted to Miss Walker, since she was younger than you.
Mr. Oliver Becker – Coworker of the victim, 55
You saw Jonathan go to his room in the den at around 1:45 am while you were heading for bed.  He had a gun in his hand.
Miss Victoria Walker – Daughter of Oliver Becker, 28
The victim told you earlier that he'd decided to leave the company to his son, rather than your father, but that you should keep it a secret until he'd talked to your father.  You were going to tell your father, but he wasn't in his room after you'd said goodnight to Jonathan.
—————————————————————————————————————–
Guide for using The May Murder Mystery in class
LEVEL
I've used this activity with students from Intermediate to Academic classes, with different language focuses.  In any case, it results in an engaging communication activity.
OUTCOMES
Students think critically about a situation.
Students use evidence to support their hypotheses.
Productive practice of pre-taught target language (that's up to you)
ROUND 1
Give all Ss the opening story to read together.  Ask comprehension questions about the story and concept-check questions regarding new

vocabulary (suggestions in green)

or grammar

(suggestions in purple)

.

Assign roles to five students.  Extra students take the role of detectives. (Ideally 6 students play this game together in a group) Give all students the guest list and public information.
Cut up Private Information and give to the five students accordingly.
Put students into pairs to interrogate each other for 5 minutes (possibly using target language you have taught before this lesson).
Rotate pairs until everyone has spoken to everyone else.
Tell students not to lie if asked a question they know the answer to, but not to reveal anything voluntarily. Encourage students to ask questions in order to elicit "private information".
ROUND 2
Cut up Incriminating Knowledge and give to students according to their roles.
As a group, tell students to reveal this knowledge to the other students in order to detract suspicion from themselves.
As information is revealed, encourage students to defend themselves and/or deflect attention by segueing into the Incriminating Knowledge they know.
Allow all students in the group to interrogate each other using this new information.
ROUND 3
Give each student a paper on which to secretly write down who they think the murderer is.
Ask detectives to make final accusations based on conclusions they've come to with support.
Reveal all votes to determine what the popular opinion is.
EXTENSION
Have students write out either a confession explaining how they implemented the murder and why.
Have students write out their solutions to the crime with evidence from the activity.
Perform a courtroom case with jury, prosecutors, witnesses and judge.
SOLUTION
As I created this myself and am not a professional game writer, solutions can vary depending on convincing argument.  However, I did write out a solution from the perspective with which I intended.  If you'd like it, I'll email it to you.
——————————————————————-
Blog mystery challenge
At Shelly Terrell's recent webinar on Adding Mystery to English Classes, many educators discussed the types of mystery activities they've used to practice various skills with their students.  In addition to ideas from Shelly (which she's now put into a Livebinders site) and Berni Wall, I mentioned this activity I made in lieu of a store-bought murder mystery party game, which I've used to practice various things, like question formation, digging for information, chronological order in paragraphs, supporting theory with evidence and grammar points like modals to demonstrate conclusion and inference.
Inspired by or feeding off the ideas from Shelly, Berni and I, how do you use mystery in your classes to facilitate lessons in your class?  It could be as a warmer, a task-based activity, a practice or productive activity.  It could be something you've created yourself or from a resource you've used.  The only criteria is that it must be mysterious!  Let me know when you've blogged about it.  I look forward to reading your ideas.
More mystsery from the PLN