The first students I encountered after the twin towers had been destroyed were on the morning after.  I went into the private language school in Seoul I'd been working at for over a year for a 7AM class, eager to not only connect with my American colleagues, but also gauge the students' reactions to this tragedy.  How could one go about class like any other day? Would I be met with crying students or angry students or even cheerful students? To my sadness, I was faced largely with indifference.
In Asia, the events of 9/11 occurred in late evening.  I'd been watching an historical drama on TV at the time about long dead kings, queens and concubines, all concocting convoluted plots for power and revenge. Breaking news of the first hit tower interrupted it and I watched the second plane hit live. It seemed like the special effects of a movie, moreso by the only commentary in Korean. Even spread of this news on the phone to my American colleagues didn't really sink it in. I thought talking about it around the teacher's table and in class would help us all really deal with its reality.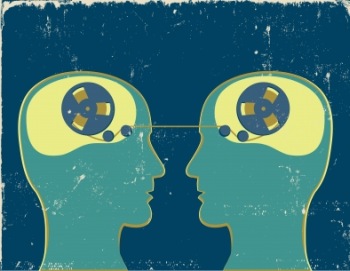 My first class the next morning either didn't know about it since they'd gone to bed before the news struck, or like many, seemed unphased. At that time of the morning, it was difficult to introduce and talk about such a tragedy to unaffected young workers before they went to their jobs for the day. The next class at 8AM seemed to be slightly more aware, with one or two remarking what a horribly tragedy it must be for Americans, but with the majority still largely indifferent.  I struggled with what to do with my feelings since no one in my classes was interested in discussing their cause and my colleagues and I had only had 10-minute breaks between classes to support each other.  Even in successive days when the news surely had been well distributed to all, in class I rarely worked with this event as a topic.
Were my students incapable of empathy for fellow humans? No, obviously not. Did they care less because of relations between George Bush and Korea? Perhaps somewhat. Was their apathy due to the distance, both mental and physical, between Asia and North America?  Yes, I think so.  Even I couldn't really grasp its magnitude or emotional repercussions until I visited my parents in St. Thomas, Canada later in September (I almost had an entire cabin of a plane to myself on the flight home).  As much as I wanted to my students to emotionally or sympathetically relate to me at the time, they too were limited in their capacity and willingness to let tragedy in a faraway land in.
This brings me to question how often I try to know about, let alone sympathise with, events that occur in my students' home countries or personal lives.  In all honesty, I can confidently say I probably don't, unless it's major headlines.  95% of my students hail from mainland China.  I can't say I knew anything about its history (aside from the general communism and a vague knowledge of Chairman Mao) until the Beijing Olympics.  Even after studying a history course with them and learning more of their culture, for a country populating more than 1/6 of the earth, I'm still a horse with blinders on.  The other 5%? They come from Russia, Kazakhstan, Indonesia, Iran and Turkey. I'd struggle to name one event that's happening in any of those countries right now.  I doubt I'm alone in my ignorance.
If there is expectation on students having interest in or discussing events, both positive and tragic, that are important to us, we need to be more aware and subsequently sensitive to what matters to them as well, even if it is far away in a distant land. My pledge to my students this year is to be more aware and considerate of that, hopefully strengthening my connection to them.  You?