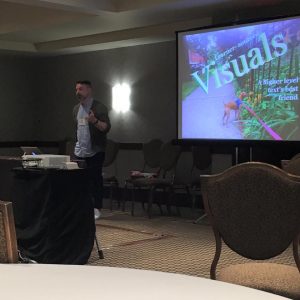 Ever since I finished kindergarten, I knew I wanted to teach. January 1998 it all began in Seoul. Since then, I've moved from the classroom to management to a mixture of both. I currently work and reside in Toronto, Canada and do design work for education on the side.
Main interests
public spaces for exploring teacher identity and development
collaborative critical reading for improved comprehension and learner engagement
Current professional roles
Talks and workshops
I have presented at over 50 events so far during my career, including plenaries, talks, webinars, and workshops. My talks typically centre around English for Academic Purposes, Teacher Identity, and LGBTQ+ issues. For a sort of menu of regular talks, please take a look here.
Planned in 2018
IATEFL Conference, Brighton UK, April 2018
Annotate this: creating more interactive texts while strengthening comprehension
EAP learners often struggle with intensively reading and interrogating challenging texts, like those used in higher education contexts. In this talk, we will explore how embedding electronic annotations onto a text itself can create a more interactive text that engages learners better, fosters critical reading skills, and ultimately improves deep comprehension.
EFL Talks, online, January 21, 2018
How TDSIG works for us
A quick 10-minute/10-slide talk where I demonstrated the different initiatives TDSIG has been doing to engage with community.
Talks given
You can watch a few of the talks I've given online on my Youtube playlist or you can cycle through them below.

For a full CV, including publications, and a complete list of all talks given, please visit my LinkedIn profile. 

If you are interested in contacting me regarding speaking at your event on any of these topics or something new, please drop me a line: tyson.seburn@utoronto.ca.