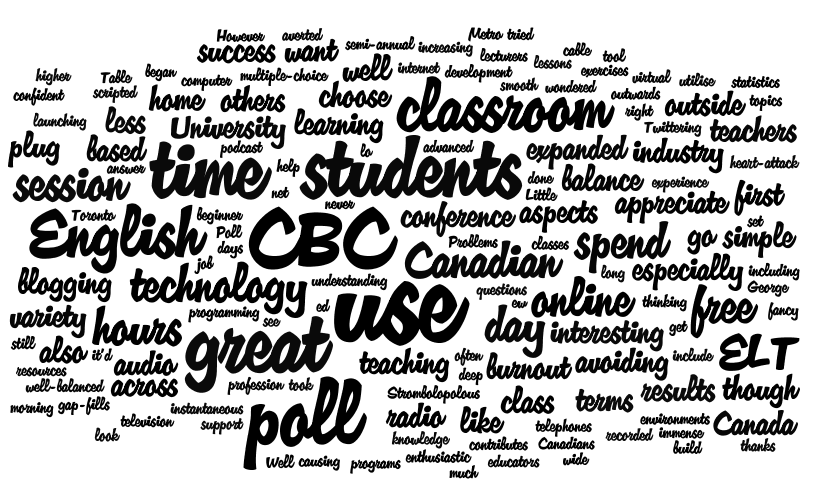 This is a word cloud made from inserting this blog's URL into Wordle.  Though I didn't make it to his VRT11 session myself, I do make it to his blog regularly and that's where Dave Dodgson has asked us to reflect on the content and writing of our recent blog posts through this method.  Worlde enlarges words that appear most frequently in the text.
So, what does this tell me?  A few things, that's for sure.
I use a lot of different words.  Beyond that, does it suggest that the content I've written about varies largely from one post to the next or that I have a strong written vocabulary?  Judging by the (lack of) complexity of the words in the cloud, I'm put my money on the former.
"Great" appears as one of the most frequently used word.  I do believe I'm a fairly positive thinker, but surely I could be more descriptive.  I do often tell students to avoid using vague descriptors like this.
Post topics are pretty much reflective of what's most important:  students, ELT, time, classroom, Canadian, online…..free.  There are a couple anomalous ones, like poll and CBC, but those come directly and only from recent posts.  This leads me to wonder how Wordle selects which posts to use.  I'm suspecting it's only the last few.