A brief introduction to Hofstede's cultural dimensions approach (1986)
When I mentioned that I planned to blog today on the day off of writing MA papers I'd granted myself, I was met by laughter from those who know me, disbelief from those who don't identify, and contempt from those who are just jealous (well, less so of that last group – but it adds a lovely dramatic flare). Me? I'm not surprised by my desire to blog amidst all the other writing I have to do. Before dropping my recent research into the bottomless barrel of past efforts, I thought I'd give it one last, bloggified nod, so to speak. This, I tried to explain to the laughers and they said 'no need'. The disbelievers, on the other hand, just wanted me to take a bath. The contemptuous jealous, well they are fictitious, so of course they fell to their knees and threw money.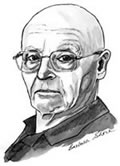 What transpired here is an example of a matching and conflicting cultural interaction. Hofstede (1986), a well-cited Dutch social psychologist, suggests everything said and done is influenced by the cultural background of the participants involved. This may sound obvious to some, but where it may come in handy is when considering the effectiveness of our approach and materials in the classroom. I'm sure we have all been frustrated by why some perfectly sound, pedagogically appropriate activities are eaten up by some students and seem to fall flat with some students. Are the former better students? Are the latter just unengaged? Does it come down to a multiple intelligences argument? Maybe, as Hofstede later suggests, it's as a result of a clash between our educational culture and theirs.
Becoming more aware of our own cultural definitions and those of our students might then inspire more understanding on both parts. See if Hofstede's cultural dimensions approach, as it applies to education, resonates with you:
Individualism vs Collectivism describes the degree to which a society values the individual (high individualism) or the group (low individualism).
high individualism societies: students are praised when sharing their ideas openly in class, prefer individual assignments, recognise the intrinsic value of learning
low individualism societies (i.e. collectivist): students avoid spotlighting themselves, prefer group work, learn to obtain a higher social status
Power Distance refers to the degree to which members of a society accept (large power distance) or reject (small power distance) the inequalities of power between authority and subordinates.
small power distance societies: student input is valued; classrooms are student-centred with much classroom dialogue stemming from student-generated content; high student responsibility for their own learning; focus on critical thinking permeates the learning environment
large power distance societies: teachers are the unquestionable authorities on all subject matter; information solely given to memorise as opposed to evaluate (see Collis and Dalton's (1990) theory of "teacher ownership" and Barnes (1992) theory of the "transmission-interpretation classroom" also); teachers are why students succeed or fail; uncritical respect for knowledge in textbooks (Cortazzi & Jin, 1999:200, 215)
Uncertainty Avoidance describes the degree to which people feel comfortable (low uncertainty avoidance) or threatened (high uncertainty avoidance) by ambiguity, lack of structure and personal risk-taking.
low uncertainty avoidance societies: students experiment with their knowledge; not afraid to make mistakes; receptive to open-ended tasks with no explicit goal
high uncertainty avoidance societies: students are cautious of making public mistakes; crave structured lessons, with clear goals and grading schemes in advance; expect explicit error correction and concrete prescriptions to improvement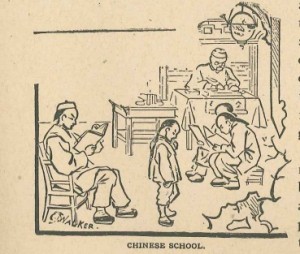 Masculinity vs Feminity refers to the degree to which a society values competition, aggression and success. The more a society values these, the more likely they are to have a clearer division of gender roles, where males are expected to demonstrate these characteristics.
masculine societies: students excel when competing with each other; direct connections between course content to immediate goals necessary; unmotivated by perceived failure
feminine societies: students recognise the value of making mistakes and learning from those experiences; good at transferring skills from one lesson to another, despite absence of obvious connections to their goals
A mini-evaluative framework
When considering where on the spectra in each case we and our students may differ could be helpful is asking ourselves how the differences affect what we all do in class. If there is any frustration, questions like these can facilitate some reflection of these cultural dimensions at work, though by no means is it exhaustive:
Do our students willingly answer questions when asked in class or keep quiet?
Does our approach/materials emphasise the end grade or the learning process?
Do our materials and assignments encourage group work or individual activities? How do students react to either?
What is the expected teacher role? What happens if expectations are not met?
Do we assume our students respond to student-centred lessons?
Are course materials presented (e.g. textbooks/handouts, texts, etc.) as unquestionable?
How are 'grey' areas dealt with?
How detailed is the syllabus, course policy and assignments?
How is feedback handled in class and on assignments?
Do we use competition for motivation? Should we?
How are mistakes and failure in tasks or assignments handled?
Is skill transferability implicit or explicit?
In the end, all theory is a work in progress and Hofstede's here is no exception, evident from revised editions of his books. Still, like with any theory, it inspires reflection that can prove useful when addressing why something we do doesn't seem to work well with certain students (or there are discrepancies between your desire to blog on your day off and others perspective that that is 'work').
Further considerations
Before jumping the gun and changing everything we do to accommodate our students cultural learning expectations, there are some unaddressed issues to think about. First, the Chinese Culture Connection (1987) responded to Hofstede's cultural dimensions with the Chinese Value Survey, aiming to balance out a suggested Western value perspective used to formulate his research questions.  Hofstede then responded with a fifth cultural dimension and some excitement of correlations between the CVS and the 4Ds (now Hofstede has even added a 6th). Next, a lot of is assumed of a national group culture, when in fact, individuality among people from any society is obvious. Holliday (1999) characterizes this deficiency by discussing cultures on smaller, evolving scales. Finally, Haritatos & Benet-Martinez (2002) go into detail regarding the effects of having lived in two different, opposing cultures. Further exploration here may be helpful considering students and teachers who may have adapted and untertaken cultural dimensions from their adopted homelands.
References
Chinese values and the search for culture-free dimensions of culture. (1987). Journal of Cross-Cultural psychology  18/2, 143–164.
Cortazzi, M.& Jin, L. (1999) Cultural mirrors: Materials and methods in the EFL classroom. Culture in second language teaching and learning, Cambridge: Cambridge University Press.
Haritatos, J. & Benet-Martınez, V. (2002) Bicultural identities: The interface of cultural, personality, and socio-cognitive processes, Journal of Research in Personality 36/6, 598-606.
Hofstede, G. (1986) Cultural differences in teaching and learning, International Journal of Intercultural Relations 10, 301-320.
Hofstede, G. Hofstede, G.J.&Minkov, M. (2010) Cultures and Organisations: Software of the Mind 3rd Ed. New York: McGraw-Hill.
Holliday, A. (1999) Small cultures, Applied Linguistics 20/2, 237-264.