I've also been sitting on what my 200th post would be about for many months and which would be meaningful in some sense. Yes, it's a sort of milestone in my ELT universe and it has all occurred within exactly a decade since I began expanding my thoughts into this reality in 2010.
Then the numerous 10-year challenges have unsurprisingly popped-up on social media lately, comparing one's younger to present self–a somewhat shallow reflection on one's existence. But Sandy Millin and then Lizzie Pinard married this into a blogged reflection on themselves in the 2010s and so this reflection on the decade seems about as meaningful for me personally and professionally as something could be, so here goes. PS – It's quite amazing how connected 2020 is with 2010. Read on.
2010 started out "quite bumpy" to use the Queen's recent description (coincidentally, this was the year I saw the Queen in person for the first and only time when she visited Toronto). I had been working at English Central as a manager–what at the time I would have described as the ideal environment with the ideal coworkers–after having left a DOS role in the private sector in Toronto where I'd been teaching for the past 5 years. I'd never been so happy at a job and certainly not so at one outside the classroom in my life. I'd broken free of the private language school sector for the first time since I started in ELT 12 years earlier (that's definitely how I felt about it at the time). My exposure to other sectors and other teaching approaches, mindsets, and knowledge-bases greatly expanded within those previous nine months. I'd even begun on the path of speaking and attending conferences. Then suddenly, without warning, I went into the store one day and my boss/my good friend was acting weirdly and finally blurted out that she had to let me go because business wasn't doing well. My world crashed down and it was then I realised that perfect situations don't last and only later realised that it wasn't perfect but it was the catalyst for me becoming who I would become in this ELT profession. Incidentally, one of my best friends, Tania Meridew, and I worked together here, and in 2020, we continue to collaborate together on the IATEFL TDSIG Committee.
After this blow, I was scared of where I'd go for work: I didn't want to go crawling back to my private language school job with my tail between my legs, having failed at a new direction. After all, it was the realisation that if I stayed there I'd never have stability, never make more than a decent wage to live comfortably or travel, never be able to get out of the impending rut I'd felt myself falling deeper into, never be able to afford graduate studies to move further into the career I wanted. I was directionless in what I wanted to do professionally: my confidence in who I was and the path I thought I'd take was shaken. After a short stint doing all these things again before summer, I resolved to not fall back into old habits.
2010 was the year I started this blog, which connected me to the primary people in ELT whose long-lasting collaborations and friendship I still value today. Just as an example, it was through my own blogging, reading and commenting on their blogs, and increasing our connections on Twitter, that I first met Cecilia Lemos and Mike Harrison, two who in 2020 I will continue working closely with as part of the IATEFL TDSIG Committee. Funny how our paths continually cross and projects bring us together repeatedly. It was in 2010 that this harnessing of social media to connect with ELT professionals outside my local context, share ideas and resources and dialogue outside my bubble, and spread ideas that I'm passionate about all began, like on Twitter, Facebook, and now Instagram.
2010 was the year I joined the University of Toronto in the program I now currently co-direct and teach in. I began teaching an EAP course in its summer programs, then moved into a full-time role (so-to-speak) in the fall/winter program, which now is a greatly improved far cry in terms of organisation, teacher responsibility, and experience and evidence-based pedagogy to what it was then. Five of us taught three courses in mornings and afternoons four days a week and met for the equivalent of a day's work in office hours each Friday; we planned for each on a daily basis, staying afloat just barely that entire year; no one was paid during the December month-long break when there were no classes. It was very hard, but also very rewarding, and bonded us together in shared misery and reward. I learned so much about collaboration and leading during this restless year. In 2020, two of us instructors are still here, but in very different advisory and curricular roles than we had then in addition to being instructors.
2010 was the year I joined my first teaching association as part of its committee: this was TESL Toronto. My colleague and I initially took on a communications role whereby we redesigned their website (it's still in use today), logo (it's kind of lingering around, but eventually was forcibly replaced by a adaptation of its mothership association's logo, which I best describe as reductive), and opened its social media accounts, the FB one of which is still being used now. It was here that I helped organise my first ELT conference–a learning experience of organisational skills, cooperation among different stakeholders in ELT, and a new appreciation for how much people feel the need to give feedback about the smallest things to a group of well-intentioned volunteers. This experience, over the six years I was involved with it, laid the groundwork for many ELT events I'd later be involved with. Most similarly, it inspired me to find new avenues to collaborate with and aim to improve teaching associations from within, establishing better organisation, clearer processes, and more than a scattered paper-based trail or oral history of how things work. I'm now in 2020 more heavily involved with IATEFL, particularly its Teacher Development Special Interest Group… neither of which I could have confidently taken part in without first being with TESL Toronto. I highly encourage everyone to try their hand at change from within rather than simply shouting from outside, not that the latter can't be effective when done in ways that speak to the audience you're trying to reach.
A lot has happened in the intervening years too, of course. As started by Sandy, I'll try to list 20 in the past decade. I….
completed my Masters degree in Educational Technology and TESOL
have given over 60 talks at small and large ELT Events
lost the love of my life puppy, Rocco, and gained the new love of my life puppy, Lou
published my first book, Academic Reading Circles (the round, 2015) and lost at the ELTons
gave 5 plenaries at international conferences, probably 4 of which I'm proud of
published three chapters in edited volumes:

PARSNIPS in ELT Vol 3 (Smashwords Self-publishing, 2016)
The Image in English Language Teaching (ELT Council, 2017)
Blended Language Learning: International Perspectives on Innovative Practice (China Central Radio & TV University Press, 2019)

was TESL Toronto President for three years and chaired TOSCON13, TOSCON14, TOSCON15 (an acronym I coined, btw)
have been on IATEFL TDSIG Committee for five years, the last two of which as Coordinator
lost and gained 15 kgs twice, which I've now kept off more or less
quietly celebrated 20 years with the same partner
started the ELT Event Calendar because one central place listing everything doesn't exist
gained new areas of interest that have become new focuses for me professionally: EAP, LGBTQIA, race in ELT, critical pedagogy, teacher development — I have so much more to do and learn here
bought and sold a condo in Toronto (greatly wishing I'd held onto it a few more years for a way bigger profit than I got)
started teaching on the Trinity DipTESOL programme (a first in formalised teacher training courses in my career)
bought a record player and thus resurrected the vinyl-collecting monster from highschool
travelled within Canada, Morocco, Spain, Portugal, the UK, France, Switzerland, Cuba, Panama, Mexico, Italy, and Malta (2020 will add Belgium, Macedonia, Czech, Austria) for conferences and adventure
took 4,171,249 steps, according to Fitbit in 2019… so multiply that x10 I guess
published a sample coursebook unit that does a better job of including LGBTQIA and a good range of individuals as a model for other materials possibilities
gone through at least two existential crises and come out OK
written 200 posts here, including this one. 😉
So here we are. That was cathartic. You?
And just for good measure, here's me in 2010 and me now. A more inclusive visual retrospective is on my Instagram.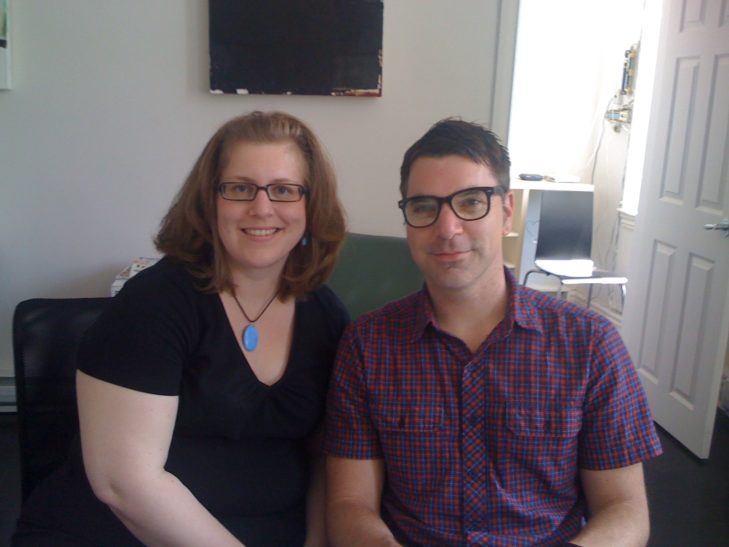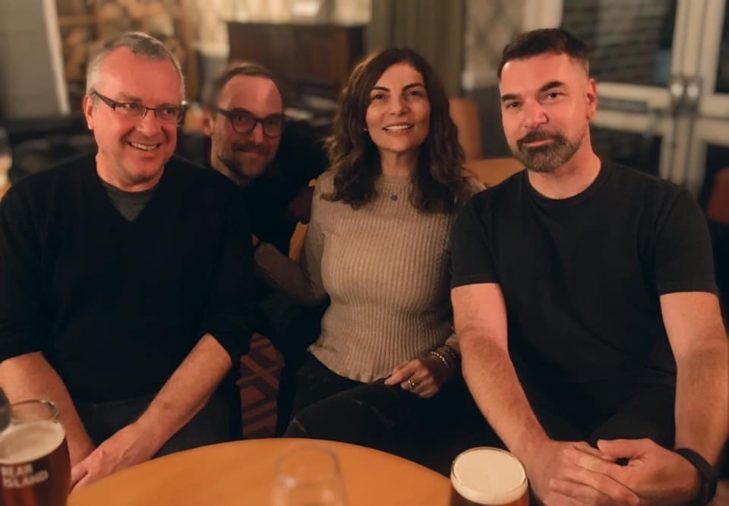 How is 2010 connected to your 2020❓What was your decade like❓