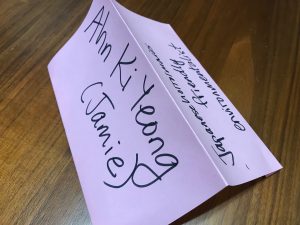 In a new term with a new group of EAP students eager to get things going, I've always found it a little jarring to jump right into course content (my course is Critical Reading & Writing) even though time is of the essence. Also, I understand the value of community-building activities early on, so I could do the usual type of warmer activity–like Find Someone Who (sidenote: I feel a guttural shudder at the thought)–to have new students get to know each other, but no thanks. While rapport is important, I'm not a fan of activities that don't connect pretty clearly to EAP reading and writing. I also bore myself to tears when going over a syllabus on the first day. Instead, this year I tried to combine a first-day warmer with a preview of skills that will be introduced and practiced throughout the course.
My main consideration was to simplify a variety of academic reading and writing tasks that students new to academia may not really have been exposed to so that without too many barriers, they could complete them, take a peak at what the course is about, all while getting to know each other. I settled on an identity task in a series of interdependent steps.
Continue reading »
With a new academic year upon us and the campus buzzing with tons of first-year students (i.e. "frosh"), it's making me think of my own induction into first year at university, way back in 1993: all the emotions involved with leaving home for the first time, the anticipation of new courses at a higher level than at high school, and the anxiety I felt with socialising with an entirely different set of people than I had known for the previous five years (yes, at the time in Ontario, high school was that long!). Plus, Frosh Week is infamous for its chaotic set of activities for first-year students. I wasn't prepared. I didn't realise who I was and how I'd react. And so a little trip down memory lane ensues…
Continue reading »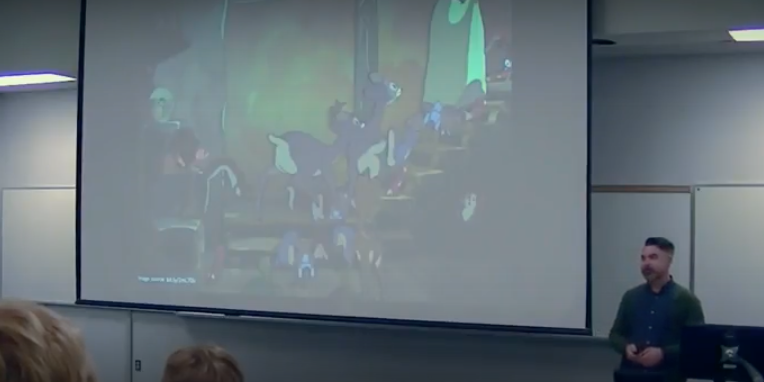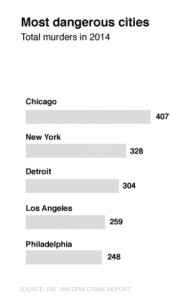 Did you know that Chicago was the most dangerous city in the US in 2014? I didn't. I would have thought it was some bigger city, but according to this set of FBI statistics of total murders, I was wrong. But actually, was I? It's very easy to look at this graph at face value without digging much further into the narrative it presents. As readers, we absorb this information, particularly when it comes from a perceived authority, but do we question it appropriately? I hope so, but I'm not sure that's always the case, especially when it comes to our learners who are being inundated with new information in a new environment in a language other than their L1. If you and they are critical readers, however, you may have questioned the population of these cities and therefore the related ratio, which would provide a more contextualised definition of 'most dangerous'.
Continue reading »