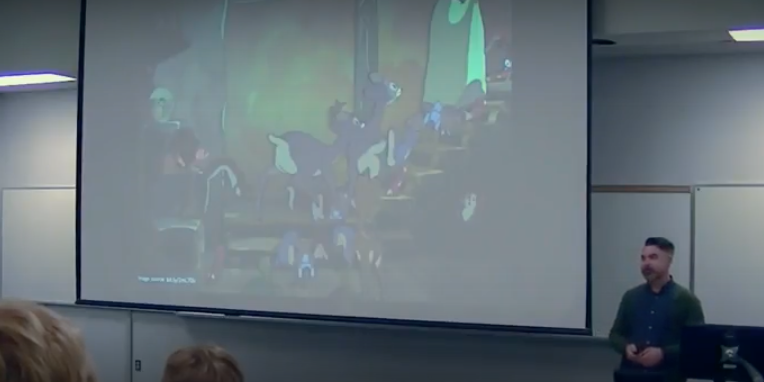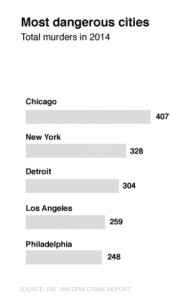 Did you know that Chicago was the most dangerous city in the US in 2014? I didn't. I would have thought it was some bigger city, but according to this set of FBI statistics of total murders, I was wrong. But actually, was I? It's very easy to look at this graph at face value without digging much further into the narrative it presents. As readers, we absorb this information, particularly when it comes from a perceived authority, but do we question it appropriately? I hope so, but I'm not sure that's always the case, especially when it comes to our learners who are being inundated with new information in a new environment in a language other than their L1. If you and they are critical readers, however, you may have questioned the population of these cities and therefore the related ratio, which would provide a more contextualised definition of 'most dangerous'.
Continue reading »
I suppose from some perspectives, I have been a bit bah-humbug this year. It partly stems from wanting to remove myself as much as possible from the commercial traditions placed upon us. That just doesn't seem to mean anything to me, particularly given 2016. Professionally, I tried to come up with a list of ten groups promoting social justice in our profession in some way that benefit those in our profession. That actually wasn't so easy, so I added a few links that go down different tangents. I think we have work to do…
Continue reading »

Looking into teacher identity
Who are you? Tyson Seburn. Scorpio? Tiger? Philosophy major? I used to think so. TESL Toronto President? Conference organiser? Writer? Grad student? I was once. Canadian? Author? EAP instructor? TDSIG peep? Yes, this guy exists.
What is your teaching philosophy? Ugggh. That one's the worst.
I've questioned my identity a lot, but here let's focus on career. We all probably do when push comes to shove. I often garble out something about EAP and guided discovery and teacher development, but do I make sense? I often stare at the wording of my bio when submitting one for a conference proposal. What do I focus on? What description most accurately portrays how I see myself? How do I want others to see me? In 50 words or less. See my LinkedIn profile for one version; my about me page here for another; even the little bits of my email signature. I'm never fully satisfied with them, however.
Teacher identity is an ever-present interest insofar as it's difficult to concretise and continues to shift. Once you feel you've figured it out, it gets called into question again. In a way, I like that.
Continue reading »