It's been a little while without a post… I'm sorry to myself most of all because writing for 4CinELT merges two important practices for me: academic writing for a wider audience and reflective writing. I need both of these to keep going for my own growth and mental health, frankly. I'm slowly working on a post about my teacher talking time, another about the impact of connecting with learners over the course of a 24-week program, and finally a third regarding professional decisions that can significantly change identity.
Having said this, worthy things have diverted my attention and I'd like to share them because they contribute to these two practices in their own ways. Perhaps one will resonate.
Continue reading »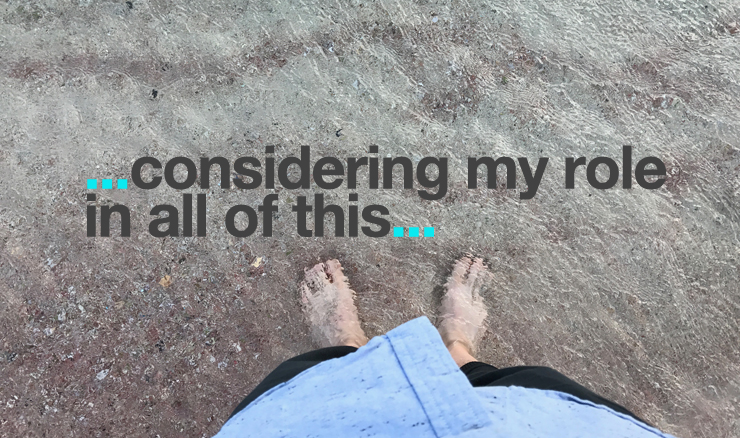 A holiday break for me tends to come with a mixture of unwinding from a demanding term, but also an opportunity to reflect on ELT issues over the past year that have come up. Some of these I've just pushed off because of lack of time or desire to bother getting involved in. Others I've partly joined a discussion but just gave up because of discourse involved (sometimes platform on which the discussion started). Still there are others that I've thought and written about fairly extensively, but begin to reevaluate my position on. These are some thoughts/questions swirling in my head:
Is copyright when sharing resources with other teachers a primary concern?
Do I read past the bold and dig into the content before I share?
Should knowledge be completely open access for everyone?
Do I adequately support those who fight for better conditions?
How effectively do I encourage diversity and representation?
Do I interact in discussion online appropriately and fairly?
What are my new professional and personal goals?
Continue reading »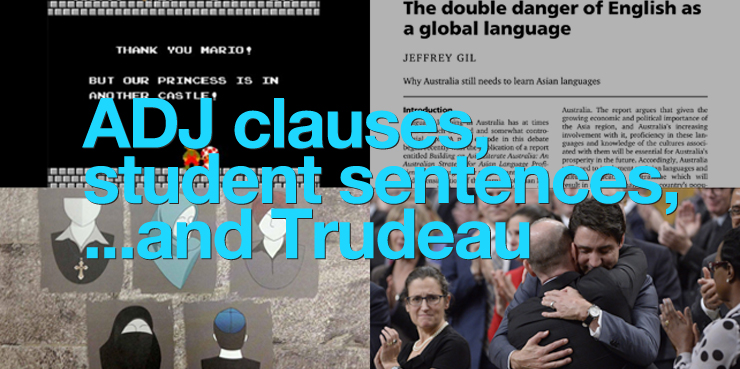 One grammar point that comes up again and again in academic writing class is the misuse and overuse of dependent clauses. My students commonly include sentence fragments, forget dependent words i.e. relative pronouns, or attempt overly complex sentences with clause upon clause upon clause. While at higher levels, they know grammatical principles on how to construct them, their application of these principles dissolve in their own writing.
I find it's valuable to rediscover types of dependent clause construction (and deconstruction) among the class, but it's also more meaningful when not appearing as its own lesson, but when it stems out of a broader purpose and set of materials. I prefer to break these up into smaller chunks and integrate them into something else I'm doing with the students.
Continue reading »