Currently viewing the category: "video"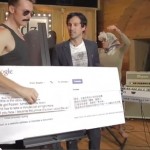 <cue 90s beat>
Now this is a story all about how
We can use TV theme songs to bring students 'round
To seeing Google Translate for how it really makes
Their writing and their reading, quite substantially fake
OR
<Tip beat 90s>
Well, this is a story about […]
Continue Reading

→
The comment above from a dad about his daughter speaks volumes.
For two years, I have been holding on to this story from The New York Times in my vault of possible blog posts. For many language teachers including myself, it is a riveting glimpse into a language learning experience opposite in perspective to […]
Continue Reading

→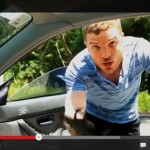 Play video until 1:35. Stop.
Ask students what the video depicts.
Start over. Ask students to individually write down as many of the activities shown through the video as they can. For example,
Two people meet on a boat. They seem to get along since the guy laughs. A guy, Paul, writes his phone number […]
Continue Reading

→