Currently viewing the category: "Grammar"
Everyday, we express our gratitude to various people in a multitude of everyday situations, sometimes sincerely, other times less so. As Canadian Thanksgiving is today (note the food items sprinkled throughout this post just to make you hungry), I wanted to thank those that affect my profession positively.  But first, when thinking of […]
Continue Reading

→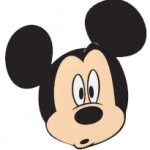 Once in a while, I come across a sentence (from an article, a textbook or even my own mouth) that includes a structure that gives me pause. I look at it, wondering if I've ever taught it before, if it appears in any textbook units I've taught from.  I don't always notice them as […]
Continue Reading

→
Have you ever written down one of your entire conversations verbatim? Probably not.  Now, when you read the dialogues in coursebooks outloud, do you think they sound like your conversations? Also, probably not.  Something's off.  Determining the difference can be an interesting exercise, both for students and also instructors.  
Continue Reading

→