Currently viewing the category: "events"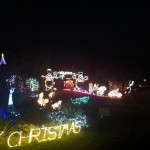 ***Christmas has always been a favourite time of year for me. ***
Yes, it's a commercialised holiday with all the shopping and though the gifts may seem more plentiful, larger and more expensive than past years, it is one's own efforts that keep that at an acceptable threshold. Yes, the focus of media […]
Continue Reading

→
On May 5, I finally had the opportunity to lead a full session about Academic Reading Circles face to face to teachers, at the TESL Toronto Spring 2012 Conference (#toscon12) and it was exciting to start the ball rolling.
Continue Reading

→
Thank you to participants at my workshop Ideas for multilevels at the TESL North York/York Region conference today.  I've embedded the slides using Issuu below, so you can browse through them on this site, full screen or download them to your computer. You can also have a clean copy of the handouts by clicking
Continue Reading

→