Currently viewing the category: "EAP"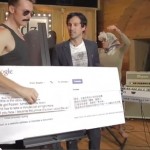 <cue 90s beat>
Now this is a story all about how
We can use TV theme songs to bring students 'round
To seeing Google Translate for how it really makes
Their writing and their reading, quite substantially fake
OR
<Tip beat 90s>
Well, this is a story about […]
Continue Reading

→
I apologise for forcing you to read the last post with little guidance, but could you figure out the aims, measurable objectives and possible instructions on an assignment handout? Did you consider how you might take elements of it for your own student projects?
Getting […]
Continue Reading

→
Torontonians can almost always count on May to be where spring reliably emerges, bringing with it emotional renewal and visible transformations.
May is when vegetation in Toronto makes its swiftest change in appearance and visibility. On a chilly, rainy late April afternoon, tree buds just begin to appear. Within a week into May, full green […]
Continue Reading

→