Currently viewing the category: "EAP"
In a new term with a new group of EAP students eager to get things going, I've always found it a little jarring to jump right into course content (my course is Critical Reading & Writing) even though time is of the essence. Also, I understand the value of community-building activities early on, so I […]
Continue Reading

→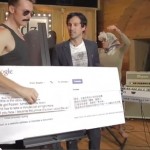 <cue 90s beat>
Now this is a story all about how
We can use TV theme songs to bring students 'round
To seeing Google Translate for how it really makes
Their writing and their reading, quite substantially fake
OR
<Tip beat 90s>
Well, this is a story about […]
Continue Reading

→
I apologise for forcing you to read the last post with little guidance, but could you figure out the aims, measurable objectives and possible instructions on an assignment handout? Did you consider how you might take elements of it for your own student projects?
Getting […]
Continue Reading

→