Currently viewing the category: "culture"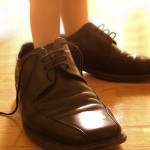 The comment above from a dad about his daughter speaks volumes.
For two years, I have been holding on to this story from The New York Times in my vault of possible blog posts. For many language teachers including myself, it is a riveting glimpse into a language learning experience opposite in perspective to […]
Continue Reading

→
Scenario 1 – Monday morning after a long weekend. 24 weeks completed. Last week of classes before final exams.
Teacher: Good morning (sombrely).
Students: Good morning (not in unison or even all students).
Teacher: I have some announcements to begin class with. Your other teachers and I have decided to set an […]
Continue Reading

→