Currently viewing the category: "critical reading"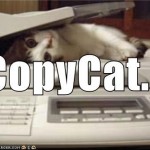 One way I often suggest to my students to improve their writing ability is to read a lot. When doing so, I suggest they notice how writers use grammar, vocabulary, punctuation and organisation. I recommend trying to incorporate these samples into their own writing. But as so aptly demonstrated by the photo above, my […]
Continue Reading

→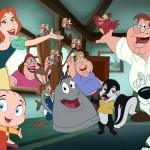 When dealing with academic texts, you must be very adept at reading. Soon returning to my MA studies, I can honestly say I'm not looking forward to jumping deeply into the majority of academic texts I face reading, with their overly complicated language and references to researchers I barely know of (if at all) and […]
Continue Reading

→
Look at this image. What is Superman doing?
Yes, that's what I first thought too. I'm sure we're not alone. Given what we know about Superman and his adventures, a second look enables us to realise he's not trying to extinguish the light coming from that bad guy with his bodily fluids. We […]
Continue Reading

→